WHAT IF ALIENS REALLY DO WANT THE BEST FOR US AND OUR PLANET?
Hardcover: 978-1-4602-7367-8
Paperback: 978-1-4602-7368-5
eBook: 978-1-4602-7369-2
​

​ Dr. Isaac St. Clair was a NASA mission specialist — until his program was defunded, that is, and he ended up a divorced, mediocre used car salesman estranged from his family. Mark Randall is a wildly successful San Francisco magnate with all the money in the world to spend but no passion to spend it on. When Mark, in a stroke of inspiration, publishes a national ad requesting the most outrageous, world-changing proposals, Isaac wastes no time in sending his in. Project Spacemine would extract enough resources from space to solve the socio-economic woes of the planet and protect the world from potentially disastrous impacts from space, and the Randall Corporation promptly directs Isaac's team to implement it.

​Isaac and Mark, along with the beautiful and savvy women in their lives, also come to lead secret lives of intense eroticism that push past the boundaries of what is socially acceptable. More and more trusted allies soon join their number. With some extraterrestrial intervention, they co-create a new way for humans to live together, with a sexual bond inoculating them against jealousy, conflict, strife, ego, and competition. Once you meet them, you won't forget The Team and their completely new approach to creating world peace, cooperation, and prosperity.
ALL REVIEWS/COMMENTS ABOUT THE SERIES - PROJECT SPACEMINE - ARE WELCOME. PLEASE LEAVE YOUR REVIEW ON AMAZON, GOODREADS OR ON MY CONTACT PAGE.
"Frank, very imaginative romp and I'm glad you used a delicate hand with the bedroom and bath scenes!

it sort of edges into broad humor and I think if you spun the second book even more in that direction it would be a lot of fun. The asides from the aliens are pretty comic, especially if they view group sex as a kind of earthly norm. I think there's something endearing and funny about that. Your fans, and especially your alien friends, want more!" Jay Fields - journalist & author
Powered by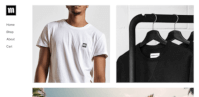 Create your own unique website with customizable templates.